#TheShortestWay to reach Latvia
One of the Baltic countries, Latvia has the busiest port, the Riga Port at the Gulf of Riga. A balanced trade is implemented between the two countries with a trade volume of approximately 300 million dollars. Amongst the main products exported from Türkiye to Latvia are products such as precious stones, precious metals, machinery, and mechanical devices. The products imported from this country include iron-steel products, mineral fuels, and grains.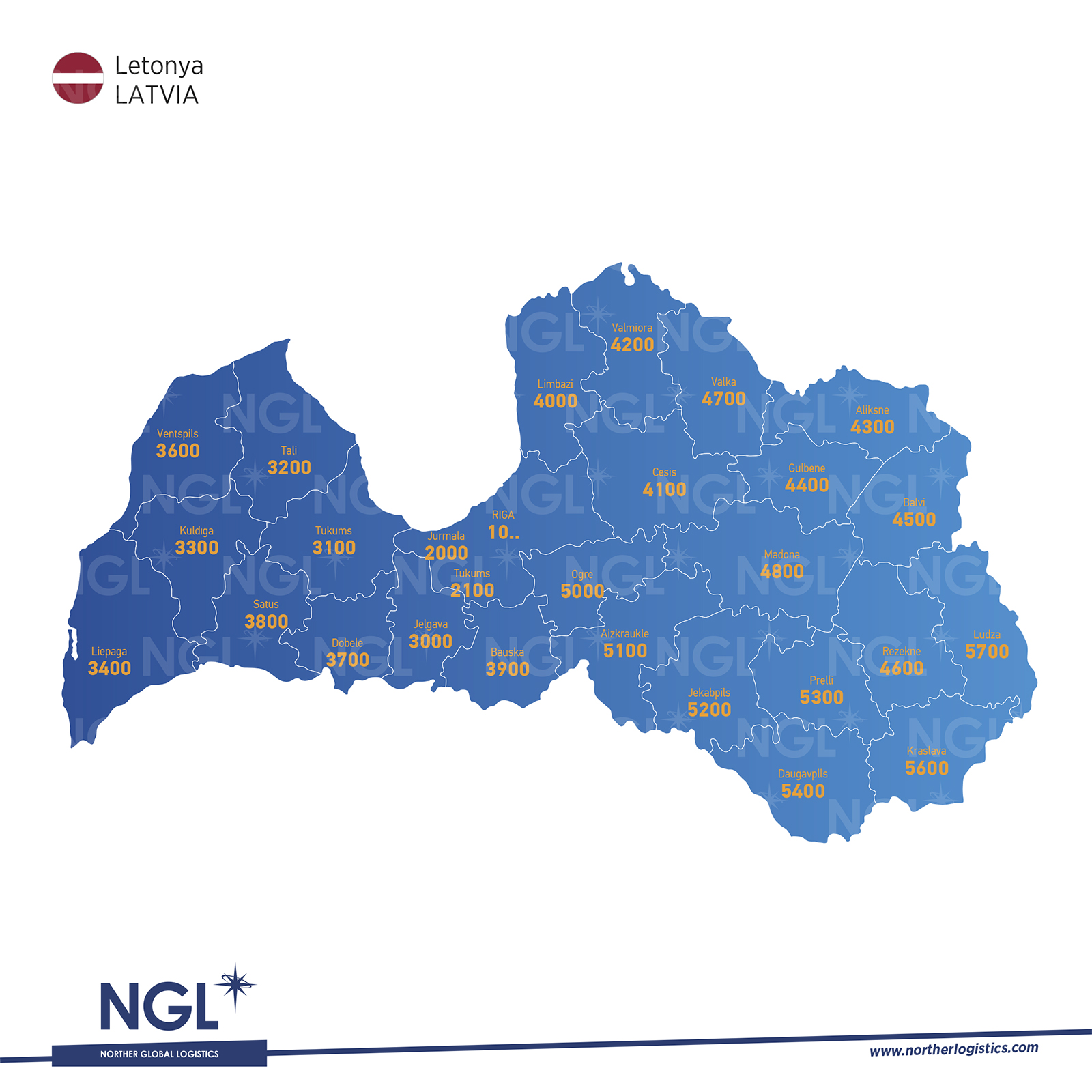 As Norther Global Logistics (NGL), we have long years of experience in transportation between Türkiye and Latvia. We organize recioprocal journey weekly to Latvia, which is amongst our main lines, and carry your partial and complete export-import cargos from door to door.
You can contact our teams to get information about our regular journey between Latvia or to get a freight offer.
In all the logistics services we provide, we aim to provide you with an advantage, to be worthy of your trust, and to create a sustainable business relationship.